Powering oil and gas production.
The world depends on oil and gas to keep industry working, transportation moving and the home lights burning. That's why we specifically design engine packages to meet the needs of oil and gas production and keep your operation up and running, day in and day out.

Engineering support for your application.
You could buy an engine anywhere, but would it get the job done? Instead of pulling a product off the shelf, we engineer a solution to meet the needs of your particular application. That process includes:
Upfront consulting focusing on your application
In-house engineering support
Custom engine package design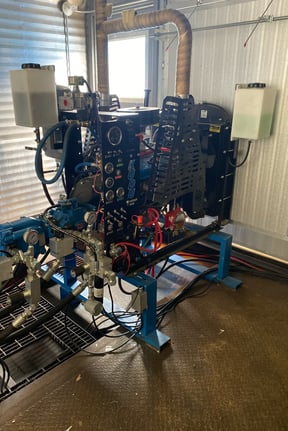 Keep running 'round the clock.
With more than six decades in the engine business, we understand the full-time horsepower needs of oil and gas production. That's why we design engine packages for:
Continuous-duty applications
Durability and reliability
Easy maintenance
service & support