Industrial Irrigation is a sales and service provider of customized, John Deere diesel power units.
John Deere engines have a reputation for reliability, and for good reason. Downtime immediately impacts productivity, so it's wise to choose an engine that is durable, easy to service and maintain, and can be counted on to perform for years to come. Customers choose John Deere engines because it's an investment in a quality product that will be easy to install and operate, with fuel economy that benefits the bottom line.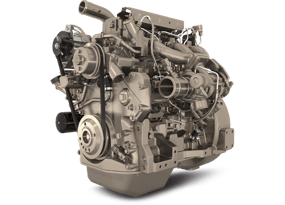 Put our experience to work for you.
With a combination of John Deere and Industrial-Irrigation, you simply can't go wrong.
We're proud to work with the global John Deere Service Dealer network that offers complete parts and service support.
Final Tier IV John Deere Industrial Engines.
We carry a full line of Final Tier IV engines and complete power packs for all of your agricultural needs.
Available Models