Economic, hard-working irrigation engines.
With more than 60 years of experience working with agricultural customers, we realize that the good years and bad years are sometimes separated by the narrowest of margins. That's why we design irrigation engine packages that are economical, reliable and simple to operate.

Easy on you … and your wallet.
Like any business, agriculture has its share of inputs — not the least of which are the cost of fuel and your time. To minimize the impact of those inputs, we design irrigation engine systems that are fuel-efficient and user-friendly.

Control pumps from one location.
All those trips to the north 40 to turn on or shut off the pumps can be a thing of the past with our fully electronic engine packages. We help you conserve both time and water with engine packages featuring remote start/stop and remote monitoring.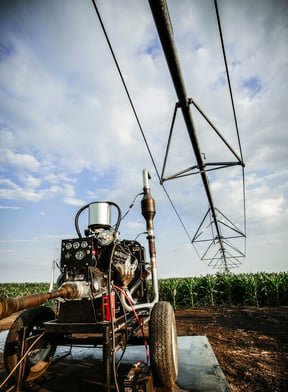 More pumping with less downtime.
Meet the needs of your individual application
Remain durable and reliable for the long haul
Require fewer replacement parts


service & support