Versatile, reliable natural gas engines.
If your job calls for a versatile natural gas engine, our Reliable Horsepower packages can provide the answer. Customized to meet your specific needs, our engines can operate on a wide variety of gases and fulfill the power requirements of a myriad of applications.

Custom engineering for your needs.
Reliable Horsepower means more than just an engine: It means engineering. Instead of providing off-the-shelf products, we engineer a solution to meet your specific needs. That includes:
Upfront consulting focusing on your needs
In-house engineering support
Custom engine package design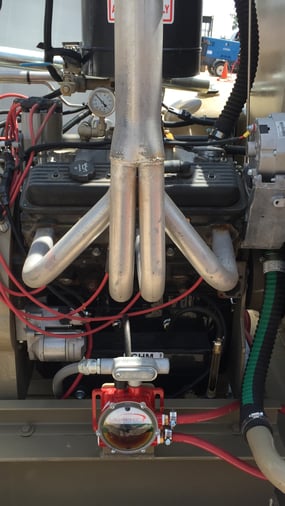 Adapting to your gas source.
Natural gas, biogas, sewage gas, flare gas — our natural gas engines can be adapted to operate on a wide variety of gas sources. The overall versatility that sets our engines apart includes:
Wider fuel quality range
High-BTU and low-BTU wellhead gas applications
service & support
Meeting a wide variety of power needs.
Our Reliable Horsepower natural gas engine packages can rise to the challenge of the most demanding uses. Whatever the application, our engines can handle it, including:
Power generation
Co- and tri-generation
Mechanical drive applications